Wizkid may be the man of the hour but that comes with a flipside as Northboi, the producer to "Joro", seems to be throwing shade at the singer's album, "More Love Less Ego". See the producer's full tweet and backstory here.
Music producer and creator of the instrumentals to Wizkid's "Joro" has thrown shade at Wizkid's "More Love Less Ego" album with a tweet referencing Burna Boy's output on his latest album.
The producer who'd been the brains behind Wizkid's hit song, "Joro", and the Wizkid-featured Starboy hit "Soco," had put out a tweet on the 12th of November saying; "At least burna had a hit on his album". He afterwards followed it up with a disclaimer regarding his work saying; "for those asking I didn't make any songs on #MLLE and I won't be working with him anymore. For life. All love still. ."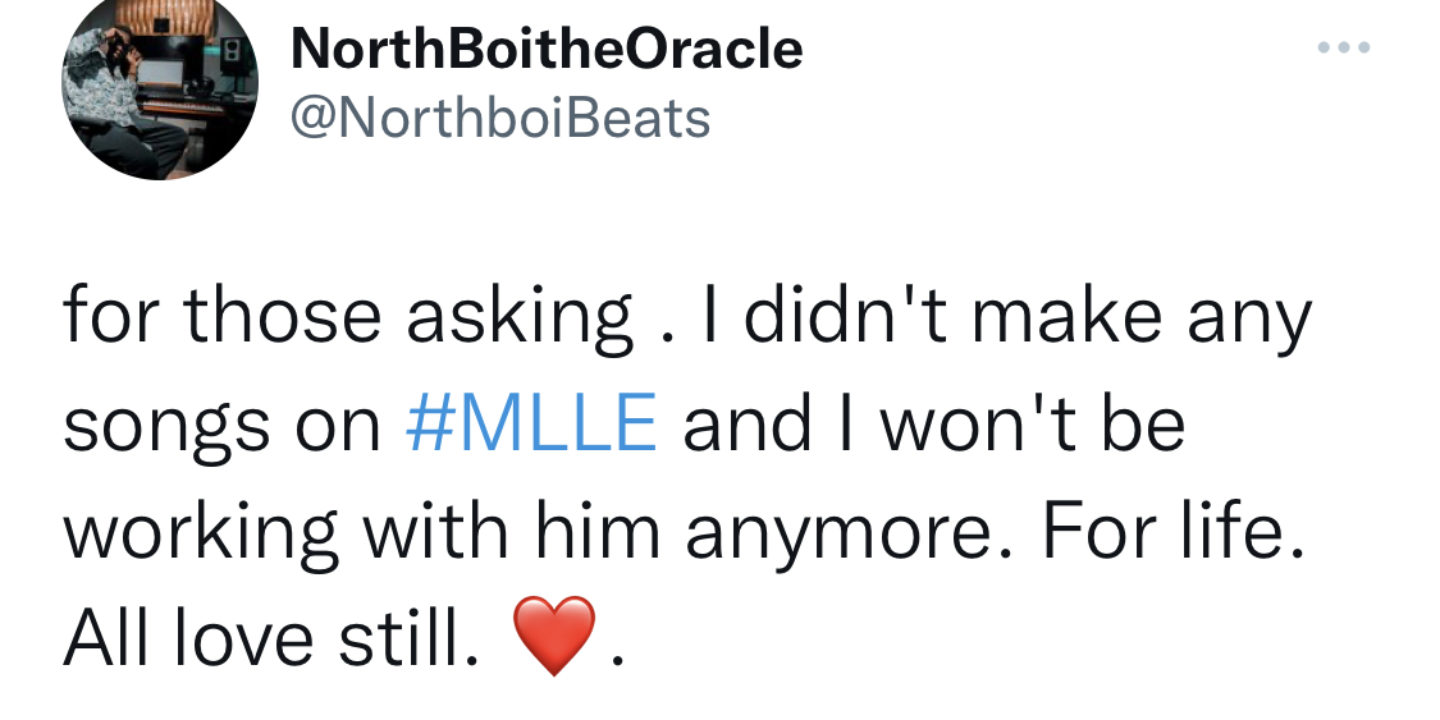 NorthBoi had called out Wizkid in October 2019 over alleged reluctance to pay for his work on "Joro", claiming a disregard for his life and work. However in January this year, Wizkid and NorthBoi appeared to have squashed their differences as the singer posted a video with the producer in the cut with the words; "More Love, Less Ego,' the album on the way. I'm here with my brother for real. We're back baby... "